Assistance and welcome services for all the immigration stages
** Go to the News sectionif you want to know the services that are currently provided remotely. **
We offer numerous services whether you just arrived here in Quebec or you've been leaving here for quite a while.
Update : This service now applies to international students, PVT and temporary workers!
Installation and registration to public services
Active listening and development of a specialized intervention plan.
Apartment/house rental.
Assistance with healthcare insurance application, driver's licence, family allowances, etc.
Registration to healthcare services, social services, school/kindergarten, financial aids, etc.
Mediation with public services.
Assistance with the immigration process
Various applications : permanent residency, CSQ, citizenship, work permit, student permit, etc.
Mediation and conflict resolutions.
Official documents translations : birth certificate, marriage, death.
Referral of professional specialized services.
Custom made referral to other community resources or institutional partners
Food banks, clothing repairs, furnitures, etc.
Psychological support, assistance to domestic violence victims or organized violence, torture, etc.
Story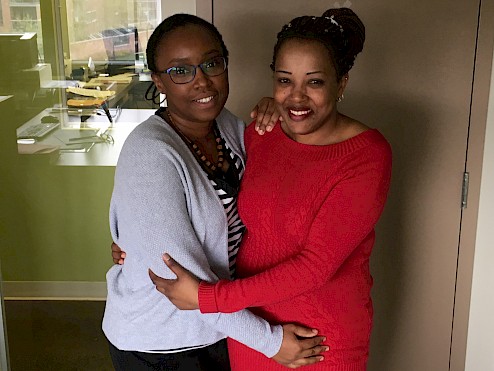 Mariette - Burundi
ALPA really helped me with my immigration and installation process since I have arrived in Canada as an asylum seeker. Thanks to the help ALPA's team provided, I found a place to stay, and when I obtained the protected person status, the team helped me with my resident permanency and family reunion applications. They also supported me in my job search, as well as when I considered going back to school. I'm very grateful to all of them. They are so heartwarming, full of life, patient and most of all, they listen. I could never stress how much this organization is a must for everybody, especially for new comers. For real, the work you do is extremely admirable.
Pictures