Board of administrators
Éric Trudeau
Administrator
Coming from a university background in vocational guidance, having become a manager specializing in human resources issues, Éric has accumulated more than 20 years in service management roles in large companies. Direct, honest and a good strategic thinker, his leadership focuses on understanding business issues, and providing creative recommendations to managers. Recruitment, staff mobilization and diversity management occupy a central place in his role as manager.
Lilly Nguyen
Administrator
With more than 20 years of experience in international project development, in politics as well as in communication and public relations, Lilly Nguyen has worked in a ministerial cabinet, with associations and non-profit organizations as well as within large institutions such as the Caisse de depot et placement du Québec, Place des Arts de Montréal and SNC-Lavalin. She also sits on the board of directors of other organizations and is involved with ALPA because she believes in the mission and the importance of welcoming immigrants, Quebec citizens of tomorrow.
Gopinath Jeyabalaratnam
Administrateur
Gopinath Jeyabalaratnam est gestionnaire principal des relations gouvernementales et de la communication chez Medicom. À ce titre, il est responsable des stratégies gouvernementales et d'affaires publiques globales de l'entreprise. Il est également chargé de cours à l'Université McGill. Gopinath est aussi engagé au sein de la collectivité. Il agit à titre d'Ambassadeur des Printemps du Musée d'art contemporain de Montréal, et siège sur plusieurs conseils d'administration, dont celui d'ALPA.
Caroline Voisard
Secrétaire
Membre du Barreau du Québec, Caroline Voisard est constitutionnaliste au Secrétariat du Québec aux relations canadiennes où elle analyse des problématiques intergouvernementales complexes. Titulaire d'une maîtrise en droit, elle a auparavant travaillé en pratique privée et dans le milieu académique, mais également dans le domaine de la restauration. Son pragmatisme et sa souplesse en font une collaboratrice recherchée. Ayant eu l'occasion d'aider des personnes de son entourage dans leurs démarches d'immigration, elle souhaite faire une différence dans la vie de ses futurs concitoyens en s'impliquant au sein d'ALPA.
Esteban Bongiovanni
Administrateur
Esteban Bongiovanni détient un diplôme de deuxième cycle en communication et santé, ainsi qu'une maîtrise en communication dont le mémoire a été reconnu avec la Bourse Odésia Solutions en communications par la Chaire des relations publiques de l'UQAM. Professionnel polyglotte, il exerce un leadership attentionné, rassembleur et positif. Il possède une vaste expérience dans la gestion d'organismes de bienfaisance voués à la santé, l'inclusion et l'innovation sociale à l'échelle provinciale et nationale notamment la Société Alzheimer de Montréal, l'Armée du Salut, la Fondation Léger (Mission Inclusion), Cancer de l'ovaire Canada et l'ADICQ.
Garcí Iñigo
Administrateur
Polyglotte et optimiste de nature, Garci est une personne apte à connecter facilement avec les autres et diriger avec une humanité sans borne. Son parcours diversifié et international lui a permis d'être reconnu comme étant un allié d'affaires incontournable pour des clients de tous les genres, tels que Hyundai, Unity, Ferrero Rocher, Telus, Vidéotron, Via Rail, la SAQ et bien d'autres. Sa grande multidisciplinarité de par ses rôles à titre de directeur de création, directeur groupe des opérations et directeur groupe de service-conseil, fait de lui un expert des campagnes et des produits. La richesse de ses expériences professionnelles et personnelles a forgé sa compréhension accrue de la complexité des besoins des consommateurs d'aujourd'hui. Maintenant vice-président service conseil à l'agence Sid Lee, Garci est tant un livre ouvert qu'un mystère à découvrir, avec ses nombreuses anecdotes et expériences atypiques autour du globe.
Team
Marie-Laure Konan
Professional Insertion Director
Yannick Boucher
Immigrant services Director
Walid Aib
Head of Administration and Finances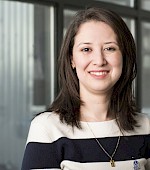 Taous Raab
Administrative Coordinator
Marie-Sara Soukpa
Partnerships and Outreach Manager
Aida Marroquin
Receptionist Secretary
Jeniffer Vizcaino
Receptionist Secretary
Corinne Cauveau
Job market integration and regionalization team leader
Céline Bouchard
Employment Counselor
Isabelle Maameri
Employment Counselor
Michelle Therrien
Employment Counselor
Anne-Marie Jean Montenegro
Employment Counselor
Losseni Coulibaly
Employment Counselor
Stella Hassani
Employment Counselor
Christine Hoang
Reception and Employment Counselor
Isabelle Sundara
Regionalization Counselor
Asma Hassane
Regionalization Advisor
Claudine Uwingabiye
Reception, settlement and francisation team leader
Julie-Stéphanie Normandin
Social Assistant
Alain Droga
Social Assistant
Marilyne Bergeron Bastien
Social Assistant
Myriam Régnier-Pelletier
Francisation Manager
Julie Félix
Francization Manager
Julie Félix
Francization Manager
Julie Félix
Francization Manager
Julie Félix
Francization Manager
Julie Félix
Francization Manager
Julie Félix
Francization Manager
Julie Félix
Francization Manager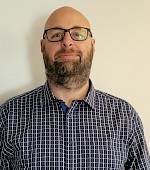 Julie Félix
Francization Manager
Julie Félix
Francization Manager
Julie Félix
Francization Manager
ALPA's team may offer services in French, English, Arabic, Spanish, Kabyle, Portugueuse, Kinyarwanda, Kirundi and Wolof.
Pictures : Mélanie Dusseault www.melaniedusseault.com and Rommel Rodriguez